Services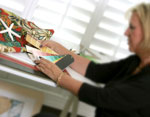 Interior Collections serves homeowners and businesses throughout Southeastern North Carolina.
Whether you are a homeowner planning to remodel, or have the opportunity to design a new home, we can help. If you're looking to update and improve a commercial space Interior Collections can take you there as well.
Our Specialties:
Residential interior design – An exceptional interior design for the home is a culmination of your style and needs with our experience and methodology. Working together, we can achieve the functionality you require and the aesthetic flair you want.
Commercial interior design – We provide custom interior design services for commercial projects in a broad range of styles and sensibilities. We are skilled at effecting fast-track projects and are known for our ability to create stylish, practical spaces that leave visitors with a positive impression.
Restoration – Interior Collections has extensive experience with residential restorations. We are skilled at returning a space to its past glories...and integrating the conveniences of today with the look of yesterday.
Bath and kitchen remodels – Real estate experts will confirm that a beautifully crafted bath or kitchen remodel adds optimum value to your home. We stay current and at the leading edge of the latest trends and the newest innovations in appliances, finishes, cabinets, countertops and flooring so you can truly have the kitchen and/or bathroom of your dreams.
Decorating – Consult with us about how to combine furnishings, carpet, window treatments, lighting and accessories to blend your sense of style and practicality; [Davis] will ensure you create the look and feel you want for your home.
Staging – We provide an innovative, reliable staging service to help present your residential property in a way that will enhance its appeal and boost your sale price. We will work in harmony with your home's style and spaces to maximize its potential and decrease its time on the market.
Ask our clients. We're known for blending style with comfortable practicality in every project. Our belief is that good design inspires good living.